How To Get Far Cry 5、Windows 10 and Cabal For Free?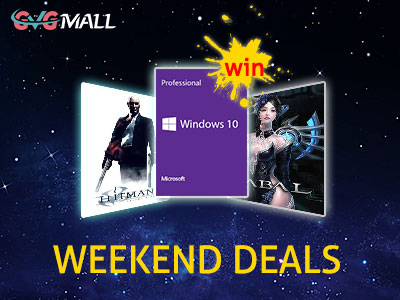 GVGMall prepare some awesome gifts for you guys,win free key in this Weekend Sale.
During Jan.18 to Jan.25,purchase any product on gvgmall.com.
You will have a chance to win free Windows 10 pro OEM key、Far Cry 5 or Cabal(EU) 500M.
We will random choose 3 winners from the orders list and send prizes through email,the result will also be announced on our social platform.
For more highlight,stay tuned!
Prizes Description
Microsoft Windows 10 Pro OEM CD-KEY GLOBAL
32 Bit and 64 Bit Both Available, For 1 PC Permanent,Authorized,Global Key Notes: might CAN'T upgrade from Home system to Pro system.
FIGHT AGAINST A DEADLY CULT
A WORLD THAT HITS BACK
CARVE YOUR OWN PATH
DYNAMIC TOYS
Cabal,a MMORPG online game released by South Korea's ESTSoft Game Company,has a total of six game professions and was released on November 21,2004.Game background is in an ancient society where the gods and the devils are coexisted,join in this game and experience the war between mankind and the devil.
Good Luck To You Guys!